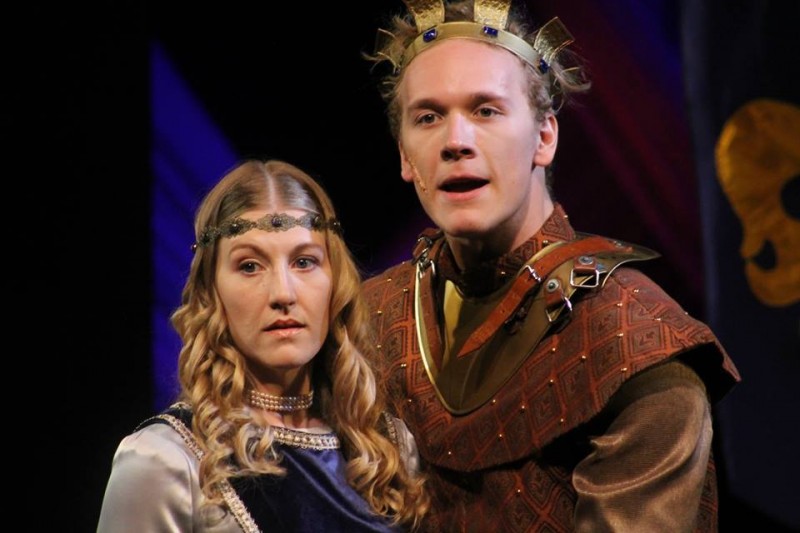 As a lifelong theatre buff who has seen Shakespeare's plays performed in London's West End, in New York on Broadway, at the Stratford Festival of Canada in Stratford, Ontario, and at Houston's Alley Theatre, I am consistently impressed by the Texas Shakespeare Festival's commitment to staging productions of such impeccable quality, they routinely outshine shows mounted by regional theaters and Shakespeare festivals in large Texas cities that attract much higher audiences than TSF. (The Texas Shakespeare Festival, affiliated with Kilgore College, is located in a small town about 30 miles east of Tyler, Texas.)
According to TSF's longtime artistic director, Raymond Caldwell, the festival is committed to ensuring that audiences understand every word that its actors utter onstage. (This is a commitment that many American theatre directors simply don't share.)  In staging at least two Shakespeare productions during each summer repertory season, TSF's directors are assisted by vocal director Jennifer Burke, who coaches cast members individually during rehearsal. I reviewed TSF's July 29, 2016, production of Henry V, which featured an extremely talented actor who is currently a student at Carnegie Mellon University.
As I mention in my recent review, although Henry V remains largely absent from American high school curricula, it is the last play that Shakespeare wrote about medieval English history, and it is punctuated with familiar verses and patriotic speeches. One such passage is the Chorus's iconic opening, "O for a muse of fire, that would ascend/The brightest heaven of invention!/A kingdom for a stage, princes to act,/And monarchs to behold the swelling scene!" In the hands of director Stephen Wyman and the TSF creative team and cast, Henry V proved to be electric and engaging, teaching us much about how the ideals of kingship clashed with the sacrifices of common soldiers during the later period of the Plantagenet era. Find the review here, at PlayShakespeare.com.